HELLO – CLASSES NEWS – HOLIDAY PRACTICE – TERM 3 DATES
Hello dear SunYogis,
As I write this my partner is isolating as he has Covid. We had both managed to avoid Covid and the flu up to this point.  Part of me would rather get it now instead of later when term commences but hey, we can't control these things so I am testing negative and isolating from him. Fingers crossed and lots of immune boosting practices. (* July 7 update…Hmmm, didn't quite pan out as planned. Scroll down for edited start date!)
Writing this is (close to) my last "to do" before I enter into some relaxing plans. I'll be visiting friends and family, some extra outings to spend time with my daughter, spend some extra time singing some of my favourite songs, maybe book a massage and I'm really looking forward to seeing some live music including Wendy Mathews at the Piano Bar in Geelong next week. And of course not forgetting I'll be enjoying many Yoga practices including Pranayama & Vedic chanting and my Energy Codes practices.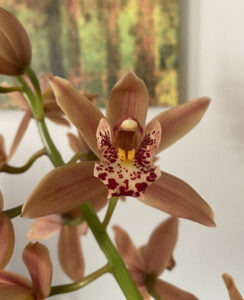 Classes News.
Saturday classes will continue with all three options.
8.30 am in person class in Albion
10.15 am in person in Albion
OR 10.15 am online via zoom.  
Thank you to everyone for being active in letting me know if you can not make a class or need to attend another class as a make up/swap. 
Thanks to those who gave feedback and help in getting the sound sorted for the online Sat morning class. A new microphone headpiece has resolved the echo issue in that room. No problem with my home studio via Zoom.
A reminder for possible newcomers to please aim to book with me prior to your chosen class time to avoid any disappointment.  It is also required that you fill out a registration form before you class. This can be done at your 1st class – please allow time before the class, or online via the registration link on the classes page of the website. Scroll down to Join a Class. 
There was a one off class which was cancelled in term 2 due to covid.  If you are one of the few who are entitled to a roll over or refund please let me know your choice via email, if you have not already.  Or reach out with any questions. Thanks. 
Online class links for Thurs and Sat mornings will be sent out on Wed night or Thursday 1st thing each week to make access to the link easy.  Alternatively, you can register for all of the classes you plan to attend for the term and save your class link where you know you can access it easily. 
Holiday Practice.
As I mention in class, practice does not have to mean finding over an hour or even 30 mins a day to do a practice.  I recommend starting small. Here are some suggestions. 
When you wake up, before you even get out of bed, (before you reach for your phone!), check in with yourself like we do at the beginning of our practices together. Maybe some deep breaths into the belly and sigh the breath away a few times. Maybe some central channel breathing or one of the other breath practices you enjoy just for a couple of minutes before your feet hit the floor. 
If it is a gentle physical practice that is calling you, start off with some Pelvis tilts in bed. Deep slow breaths with the tilting of the pelvis. 
Put your mat by your bed or couch and roll out of bed onto your mat. Pelvis tilts, gentle twisting or childs pose. Maybe then you will feel drawn to practice a down dog.  This can be enough to change your day by the way you choose to spend your first 5-20 minutes. 
Choose a breath practice or a grounding (balancing) practice and do it while the kettle boils or your coffee is brewing. 
Each time we stop and notice our habitual mind patterns and instead choose a pause for breath and/or reconnecting to our inner world we are building the circuitry to maintain feelings of wellness off the mat. Cultivating awareness and deepening our sense of self. Long practices are of course so beneficial for this…… AND….. shorter practices add to the benefits we experience too. We are training our minds to serve the body.   
And a little quote that I shared in classes which you may wish to bring back to your attention….. your intention…. as you practice….. 
"I love myself enough, to find this space, this sensation in my body…. everyday!"
– Dr Sue Morter.
Namaste,
Lisa 
Term dates & fees
**EDITED July 7th Due to Covid interuption, classes will now commence Thursday 14th through to Tuesday 20th Sept.   NOT Tuesday 12th as previously announced.
This will only effect the Tuesday enrolees. 
Term 3 will be a 10 week term commencing Thursday 12th July through to Tuesday 20th September. 
As mentioned above, the 3 Saturday options will be going ahead. 
Rates per class

10 Week Term 

Casual drop in 

Bookings required for in person – $22

1 class p/week

$19/17 p/class

$190/ $170 conc.

2 classes p/week

$17/15.5 p/class

$340/ $310 conc.

3 classes + p/w

$15.5/$14 p/class

$465/ $420 conc.